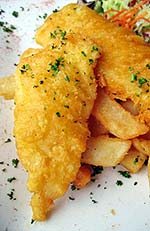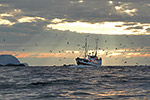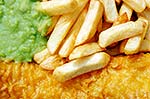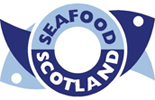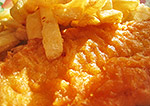 Seafood Facts
Four out of five households in Great Britain eat seafood at least once a month.
The fishing industry in the UK employs 12,729 fishermen working on 6,763 vessels.
In 2007 the British fleet landed 610 thousand tonnes of wet fish and shellfish worth £645 million.
There are around 480 processing sites employing around 15,000 people.
There are over 10,500 fish and chip shops all over the UK. These shops sell 276 million portions of fish and chips each year.
10 seafood species account for 91% of all the seafood sold in the GB retail market.
There are 280 ports, harbours and creeks around Britain where fish is landed. The major fishing ports around the British coast are Peterhead, Fraserburgh and Lerwick.
Aquaculture = fish and shellfish farming. Shellfish species farmed in the UK include mussels, oysters, clams, scallops and queenies. And the main marine finfish species being farmed are cod, halibut and turbot
Most of British shellfish is transported to continental markets.
Cod accounts for 15% of total GB retail consumption.
Prawns now account for 12% of GB consumption.
There are three Seafood categories:
Demersal Pelagic – oil-rich fish including herring, mackerel, pilchard, sprat, horse mackerel, whitebait, tuna.
Crustacea - nephrops (scampi, langoustines), crabs, lobsters, crawfish, shrimps etc.
Cephalopods - octopus, squid, cuttlefish.
Molluscs - scallops, oysters, cockles, mussels, winkles.