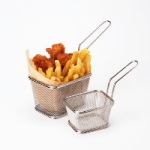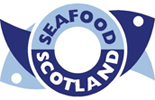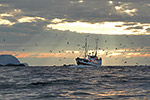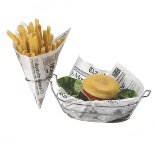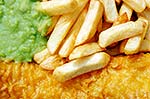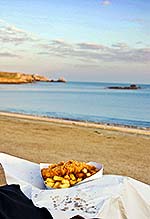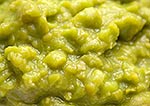 About Us - Specialist Fish & Chip Wedding Catering
We are a family run business with many years experience in the catering industry. My first experience with Fish and Chips was at the tender age of 16 years old when I ran the kitchen of a busy fish and shop called the Espresso Bar in Haslemere, Surrey whilst the manager took annual leave abroad.
 
I always get a buzz from the satisfaction of using one's skills in creating something from nothing and having happy customers that returned time and time again. That really has been the catalyst for the whole family's ability to work such long hours either in the kitchen or out in the field whether cooking for celebrities or being hand picked from all the caterers in the UK to work with TV chefs, in particular Brian Turner and BBC TV Saturday Morning Kitchen host James Martin.
 
If you look at our Clients and Venues web page you can see who we work for and where we are asked to work, either directly for wedding clients, as a sub contractor for the venue, or as a catering equipment supplier. One of our highest accolades, a supplying to the Ritz, Park Lane, London, and just recently, Big Brother and the F-Word. Various charity catering events from 150 -10,000 vsitors or guests. Various discounted charity menu rates for weekday or out of season events.
Our Fish and Chip Quoting page automatically offer discounts for weekday jobs and marginal discounts for volume catering over 150 guests. The more guests that need feeding the more equipment and staff are required. Higher costs are attached to weekend catering. With some outside caterers and hotel chains charging up to £35.00 per head for a spit roasted meal on china and cutlery and plate waiting staff. We believe that our prices are good value for Britain's favourite food, caught fresh, cooked fresh, and tasting fresher than you have ever tasted before.

With many choices of fish available we will be able satisfy all you guests appetites. We can also supply all the extras that you can get in a fish and chip shop like mushy peas, curry sauce, gherkins, pickled onions, etc.

We don't think that arriving in tatty old rusty van with a sweaty chef hanging out of the hatch is a very professional way for cooking or serving food. Our vans are bespoke hi-tech frying ranges which specialist extraction.
For those events where a van won't fit, we offer a field kitchen at ground level. Cooking in close to your guests creates a foodie atmosphere and adds to the theatre of your event. We can be set up in 90 minutes and cooking straight away. We don't make any mess and can hire in a catering tent if you can't supply one. We must have shelter from the wind, rain, and sunshine. Most of you will know that hot fryers, leaking catering tents, rain blowing into a gazebo can be dangerous when using commercial fryers.
A Front of House clearing service is also available in conjunction with china, cutlery hire. Either Classic white Churchill China or contemporary Square Fine China can be hired with a post event wash up service.
I truly believe that we are the only 'safe' quality volume fish and chip caterer in the UK that consistently delivers quality, freshly cooked, local food.
You can rest assured we leave Cash & Carry Caterers, Warm Up Caterers, Scam Caterers, Let Down Caterers and TupperWare Caterers in a league of their own.
The Christian Faversham Group
Fish and Chip Catering is a pround member of the Christian Faversham Group of companies. The following catering and specialist hire services are also available to complement our Fish & Chip service.