Mobile Fish & Chip Catering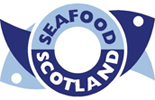 Line Caught Fish & Chip Wedding Catering
Bride and groom ask wedding caterers to serve up Fish & Chips.

We had a call from bride-to-be Sharon, who decided to break with tradition and serve up fresh line caught fish & chips for her wedding breakfast. Sharon booked a mobile fish & chip van to arrive at her wedding reception an hour before guests were ready to sit down for their meal..... some might thing a little out of the ordinary?

Sharon had been to too many wedding events where she has been served a wedding breakfast of an "unidentifiable fish course followed by medallions of mediocre meat".

The Bride and Groom decided early on to find a reliable and professional fish & chip wedding caterer who could provide her guests with simple but fresh Fish & Chips served wrapped up in paper – just as they would be from her local takeaway.

Sharon said: "I've been to one too many weddings where the tastiest thing on the table is a buttered bread roll. We want something that people will actually enjoy eating."

Sharon was determined that her wedding breakfast would not be "instantly forgettable", like wedding breakfasts she has eaten before.

Naturally the wedding breakfast served to guests at a wedding reception is one of the most important parts of proceedings. During many years supplying fish & chip wedding catering I have recieved hundreds of calls during the week of an event to say that a client has been let down by another caterer..... "can you help?"
Ocassionally we have stepped in to provide emergency catering for last minute catering bookings. There are a couple that spring to mind, one with 150 guests and one with 175 guests. Fortunately we have proper commercial refrigeration and can hold food produce just in case of emergencies. Currently, and during the whole of 2009 a ruthless conman called Jason Myers and his acumplice Claire Irvine systamatically ripped of countless wedding couples with the temptation of cheap quotes and low deposits either by cash, cheque, or PayPal.
For more details on wedding Mobile Fish & Chips call us on +44 (0)1428 727089 or make an enquiry via our Contact page.


Top 10 fish and chip shops.